The Nursery Flat is now available as self catering holiday accommodation. It is connected to the oldest part of the priory chapel ruins, and is attached to the main house, a former priory. The family have used it as a nursery for the past few generations and you can still see and feel the past.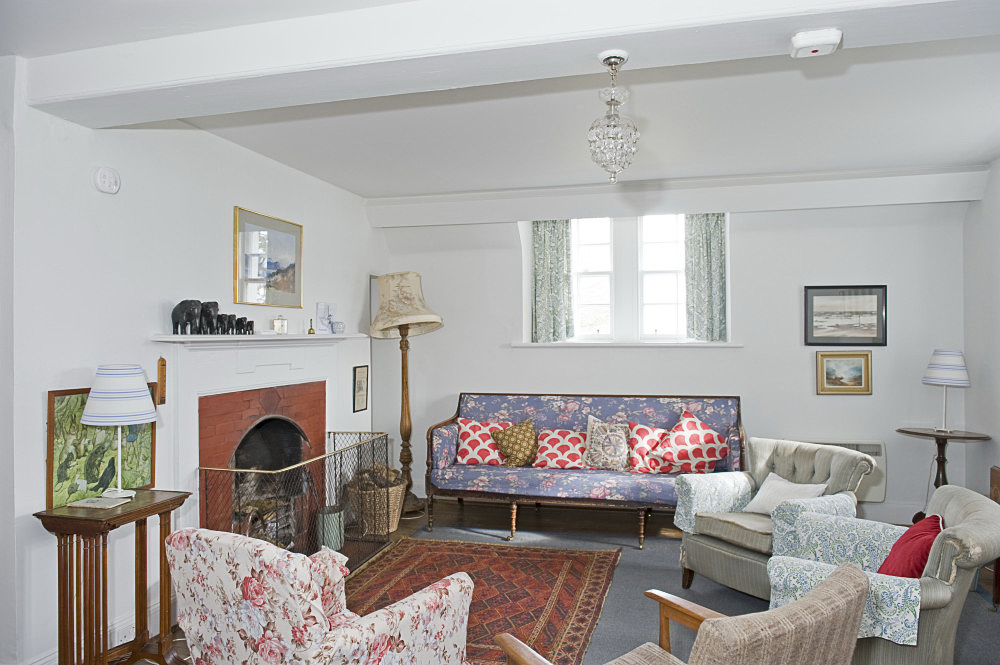 The flat comprises a sitting room, two twin bedded rooms with blankets for bedding. The sitting room has views of the front garden and loch, with an open fire, couches and a dining table. We provide one basket of logs for the fire to get you started.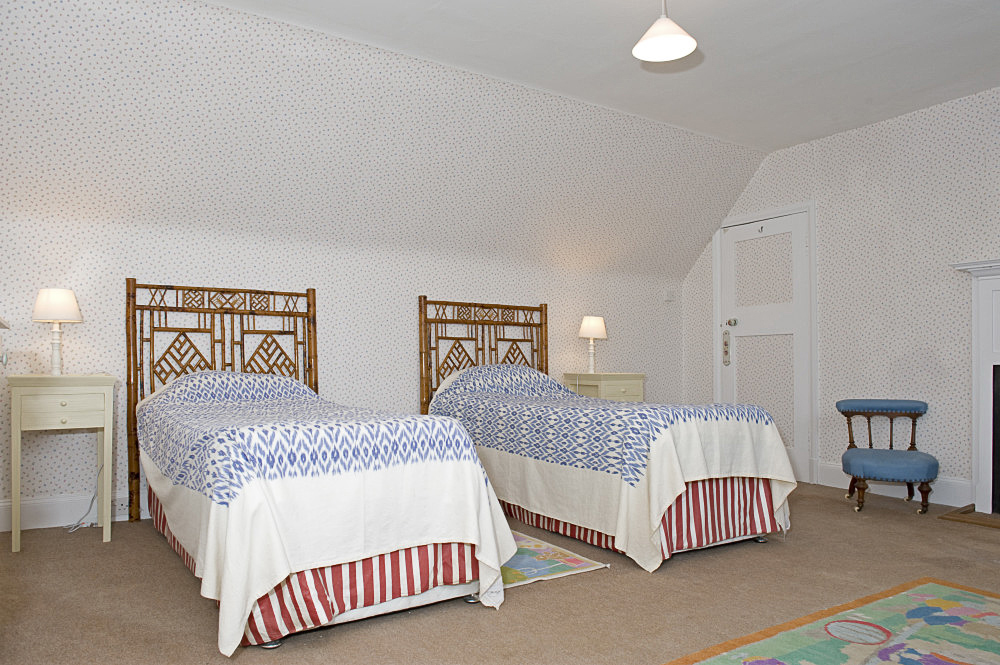 The local garage sells firewood and kindling should you need more. There are electric heaters in most of the rooms. The bathroom has a bath, WC and wash -hand basin. The small kitchen is equipped with microwave, cooker, fridge and kettle. There is also Wi-Fi.
The Priory gardens, open to visitors, is available at all times, although the front garden is only open from 9.30 – 5.30pm.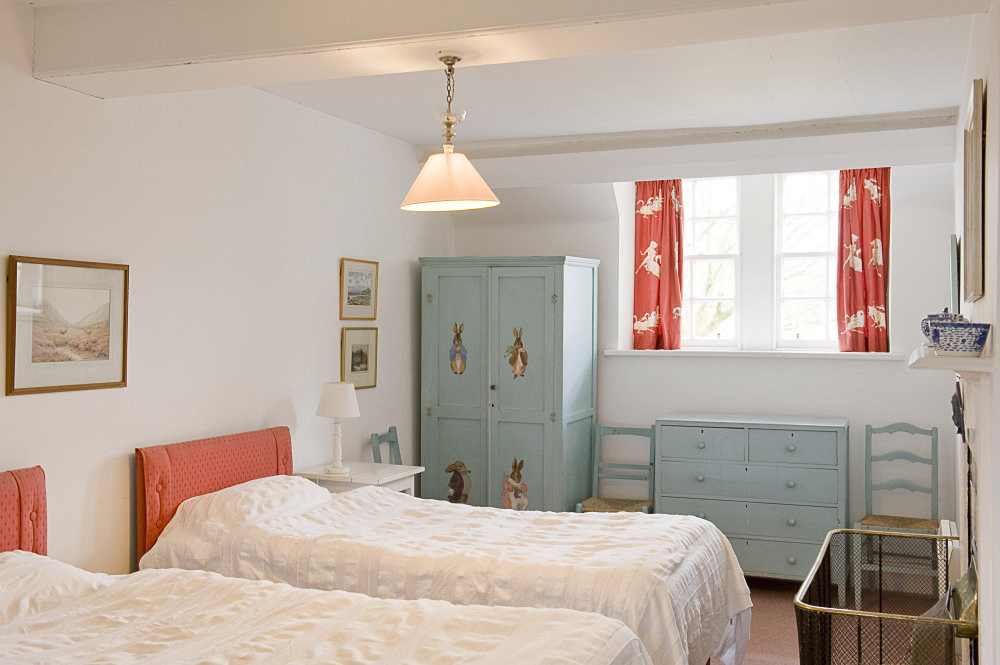 Sleeps: 4
Non Smoking
Dogs allowed, please do not leave a dog in the flat on its own and keep on a lead when outside
Parking: In main cobbled courtyard     – please be respectful of the other tenants that live here.
Booking
Cost: £400 per week or min £300 for 4 night.
Inclusive of electric, 1 basket of wood and vat.
To book a 50% deposit is required with full payment one month prior. If cancelled within a month 50% of the rental will be charged.
All enquiries and bookings through email please, at .
Access 
Nursery Flat is located on the first floor, and there are some steps within the flat itself.